Welcome to
Tampa Bay Insurance LLC!
We are an independent insurance agency, servicing not only the Tampa Bay area but the entire State of Florida. We are proud to be family owned and operated and have been protecting families and businesses since 2001. With competitive rates, great coverage options, and staff with decades of insurance experience, we are the perfect solution for your insurance needs.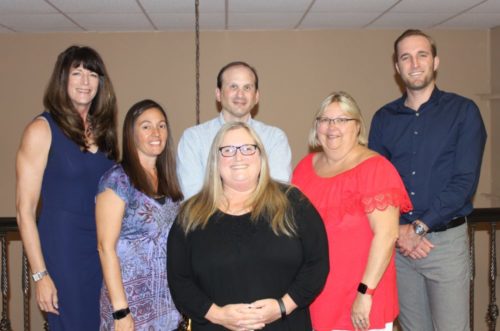 The professionals at Tampa Bay Insurance handle both my personal and my business insurance needs in a prompt, friendly & efficient manner. They are always solution oriented AND budget conscious. I'm busy running a small business and living an entrepreneurial lifestyle – I would have to learn an entire new industry just to understand my insurance requirements – that doesn't even include managing it all. Michelle, Alex, and Teresa take care of everything! From answering my questions to filing forms and managing my workers comp – I could not run my small business without them. I highly recommend Tampa Bay insurance for all of your insurance needs. FIVE STARS!
-Alison L.

I would just like to, say that my dealings with Tampa Bay Insurance have been a good experience. I look forward to having T.B.I. handle all of my insurance needs in the future. Great job. Thank you.
-Charles G.

I have been insured by Tampa Bay Insurance for 4 years. Homeowners, Flood, Auto and Umbrella. When my husband passed away I asked the agent to take another look at my insurance for renewal, to see if there were any savings or other coverages available. Andy worked very hard, with his associates and found excellence coverage at a lesser price for me. Savings are great, but the personal attention given to me was amazing and more important. I have been in the insurance industry for over 40 years, and find that it is the customer service that sets a firm apart ( as with any industry). Thank you all for your assistance, and I highly recommend Tampa Bay Insurance.
– Carol K.

Like our service? Know a friend that we can help out? Tell one of your friends about us. We truly appreciate you passing on the word.