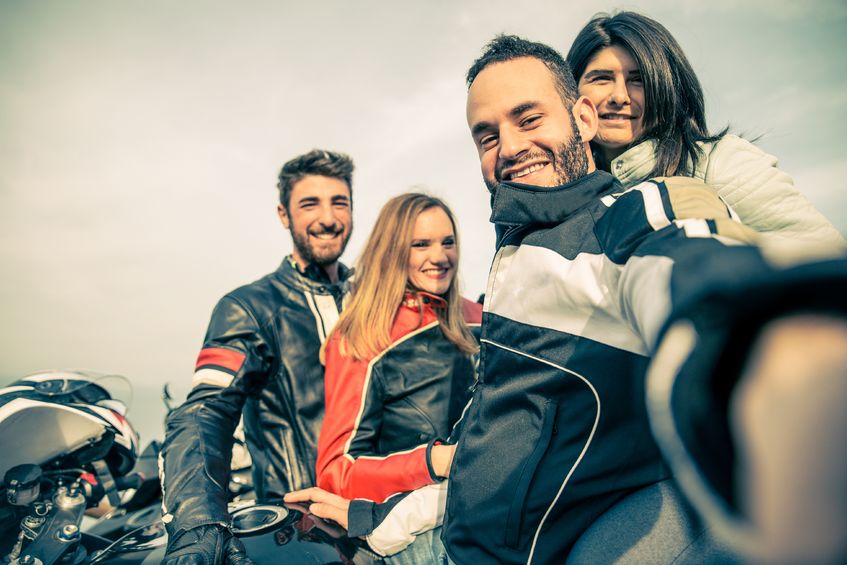 The Sunshine State is the perfect place to take your motorcycle for a joy ride, but it's essential that you have the right insurance policy first. Unfortunately, Florida leads the nation in deadly motorcycle accidents. Hillsborough, Pinellas, and Pasco counties alone experience a biker fatality every four days.
At Tampa Bay Insurance, our motorcycle insurance specialists work with you to find a policy that meets your needs and help you ride with peace of mind. Instead of spending weeks obtaining quotes from every major insurance company, you can consult with one of our independent agents to find the best combination of coverage, service, and value for your specific situation.
Motorcycle Insurance Requirements in Florida
Florida state law requires that your motorcycle insurance meets the following minimum amounts:
$10,000 for one person for bodily injury liability
$20,000 for two or more people for bodily injury liability
$10,000 per crash for property damage liability
It's also wise to purchase uninsured motorist coverage to cover your medical bills, lost wages, and pain and suffering if you are involved in a crash with an underinsured or uninsured driver.
Get the Motorcycle Coverage You Need In Every Situation
Although Florida requires personal injury protection coverage for motorists, the no fault laws do not apply to motorcycles. This makes it even more important to work with Tampa Bay Insurance to find a motorcycle insurance policy that will protect you in any accident or property damage situation.
The team at Tampa Bay Insurance is committed to helping you find the motorcycle insurance policy that fully meets your needs. We represent reputable insurance companies to obtain your motorcycle policy with the best coverage and price.
Call us today at (727) 372-5559 to begin working with the experts who can offer the best auto insurance coverage at the best possible price.